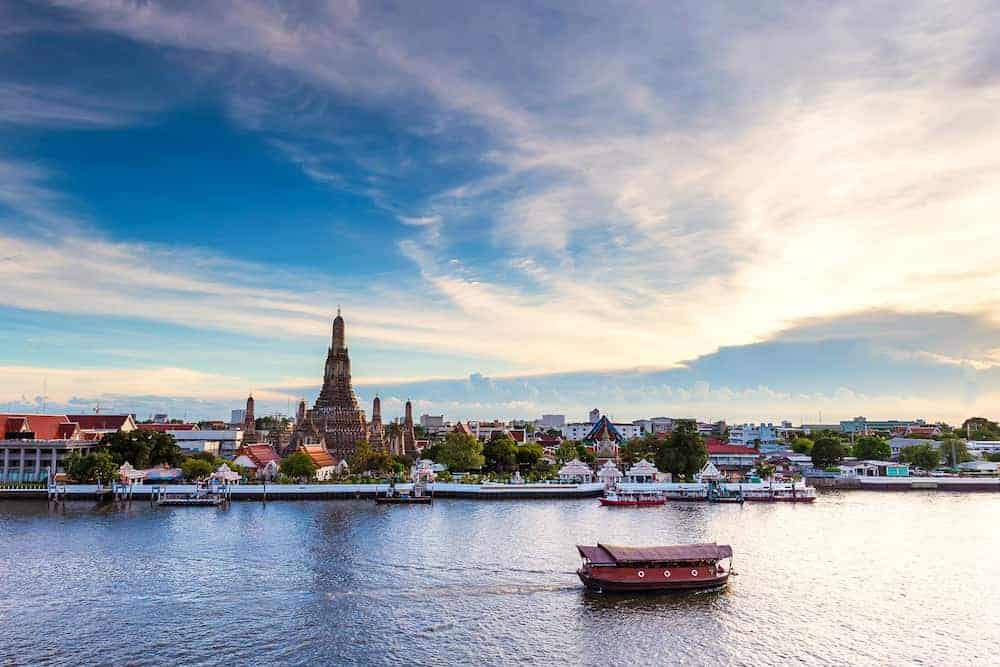 Thailand is one of the top travel destinations in Southeast Asia, famous for its rich cultural heritage, stunning natural landscapes, and mouthwatering cuisine. An extended stay in the country's capital Bangkok will allow you to experience the city at your own pace and soak in the sights and sounds this vibrant metropolis offers.
If you're planning to stay in Bangkok for more than a week, finding the right hotel with fantastic amenities and the comforts of home is essential. Situated along the scenic Chao Phraya River, Riverine Place Hotel and Residence offers everything you could possibly need on your next extended stay in Thailand.
Feeling At Home In Bangkok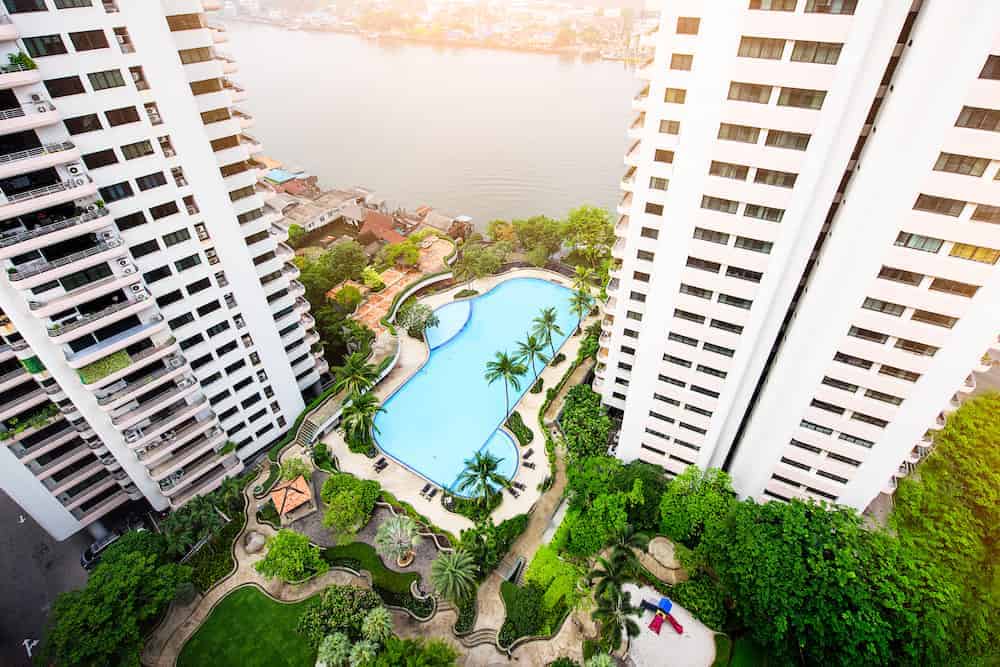 With its strategic riverside location, our hotel in Nonthaburi offers spacious and fully furnished rooms ideal for long-stay guests. Riverine Place Hotel and Residence has one-bedroom, two-bedroom, and three-bedroom suites for solo travelers, couples, families, or groups. Our deluxe suites have everything you need to feel right at home, featuring elegantly decorated living rooms, luxurious bedrooms, ensuite bathrooms, and fully equipped kitchens. Besides all this, imagine having a million-dollar view of the stunning Chao Phraya River from your room!
Digital nomads need not worry about their connectivity as each room has high-speed wireless internet. In addition, the TV, cable, and satellite setup provides various in-room entertainment options.
While you have all the comforts of home, you also get hotel perks such as housekeeping and laundry services, plus complimentary drinking water.
All You Need Within Your Reach
If you plan to stay longer in Thailand, it's always ideal for your hotel's restaurant to have a varied menu you won't get bored with. Thankfully, Riverine Cuisine Restaurant offers a variety of Thai and international dishes. With lots of natural light flooding through floor-to-ceiling windows, you can take in the breathtaking views as you enjoy a relaxed meal. And if you don't feel like eating out, simply pick up the phone and order room service!
Guests are encouraged to take full advantage of our modern amenities. An Olympic-sized swimming pool and fitness center fully equipped with cardio and training zones, steam and sauna, and even a yoga studio, means you won't have to go far to get a good workout.
Children will enjoy spending time in the play area of the roof garden while you bask in the lushness of our beautiful green landscape.
Making the Most of Your Stay
The advantage of booking a long-stay hotel in Thailand is that you'll have lots of time to explore Bangkok and its surroundings. The Chao Phraya River is home to many local attractions, and the Old City is a must-see historical and cultural attraction.
To get you started, here are our favorite sights in and around Bangkok:
The Grand Palace
Visitors will be amazed by the grandeur of the Grand Palace, with its ornately decorated buildings, shrines, murals, and statues. The complex includes the royal residence and administrative offices, which date back to when the current capital city was first established. Another main attraction is the famous Wat Phra Kaew (Temple of the Emerald Buddha) which can be found within the compound.
Wat Pho
Near The Grand Palace, Wat Pho (Temple of the Reclining Buddha) houses the largest statue of the reclining Buddha in the country. The giant gold-leaf-covered statue and the surrounding temple compound filled with Buddhist fine art are sure to fascinate visitors.
Wat Arun
One of the city's oldest temples, the iconic Wat Arun (Temple of the Dawn) has been around since the 17th century. The ancient stupas, intricately decorated with shells and porcelain, are certainly a sight to behold.
Visitors must follow a strict dress code when entering Buddhist temples. This means shoes and hats must be removed before entering, and shorts, short skirts, and sleeveless tops for women are prohibited.
Khao San Road
Popular among backpackers, Khao San Road is a must-visit for those who want to experience the vibrant local culture. Primarily a walking street, the array of street food stalls and shops selling unique items give Khao San an unmistakably festive flair.
Chinatown
Foodies should not miss visiting Chinatown's Yaowarat Road, dotted with Chinese eateries and shops selling various products, from gold to traditional medicines. The road comes alive at night with Chinese and Thai food stalls selling noodles, dim sum, fruits, sweets, and different grilled meats and seafood.
Icon Siam
You'll find high-end international designer brands at this luxury shopping mall. However, a must-see is the ground floor, inspired by traditional floating markets. Here you'll find a variety of local snacks, street food, delicacies, and souvenirs to take home.
Bang Kachao
A bit off the beaten path, Bang Kachao is a small island on the Chao Phraya River that's considered by locals as the green lung of Bangkok. Renting a bike or taking a stroll around the area is an excellent way to sample the quiet and less hectic traditional village life without leaving the city.
Your Address in Bangkok
An extended stay in Bangkok will allow you to fully immerse yourself in the sights and flavors the city has to offer. After a day out exploring the bustling city, it's great to come home to a place of tranquility and comfort.
If you're looking for a hotel with modern amenities, 24-hour security, and great service to boot, then make us your long-stay hotel of choice while you're in Thailand.
We look forward to welcoming you home at Riverine Place Hotel & Residence!