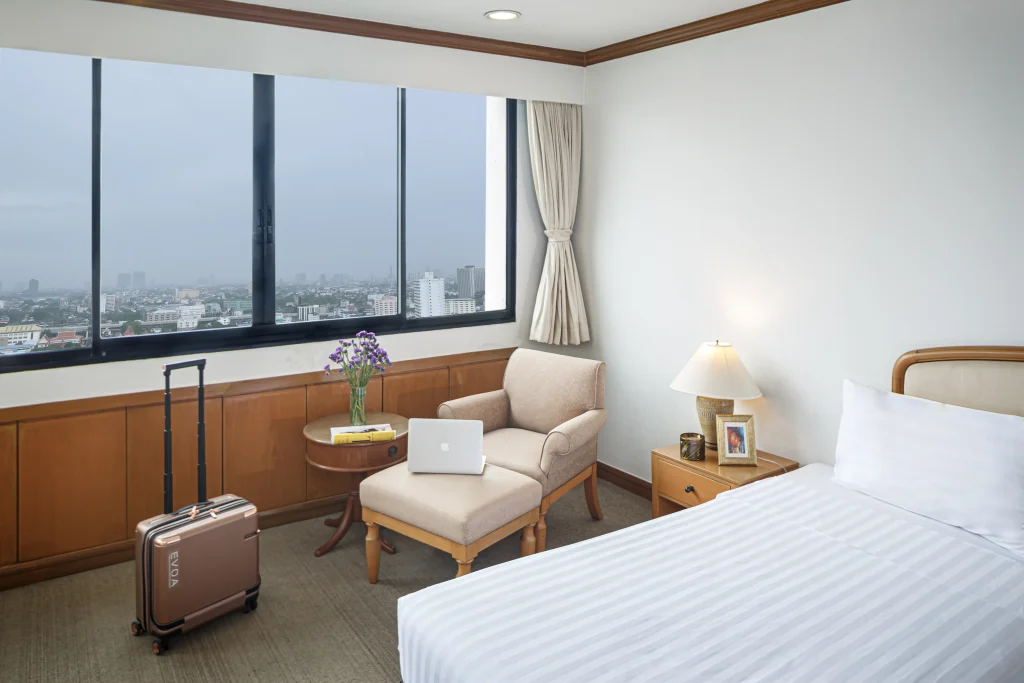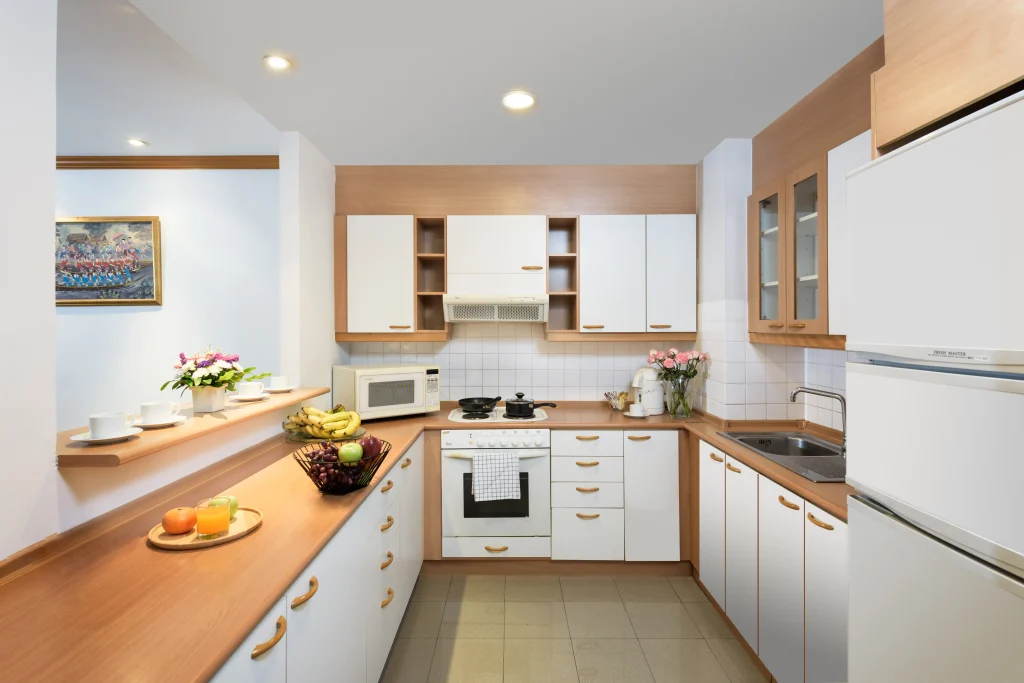 Riverine Place Hotel and Residence
The Accommodation in Nonthaburi with The Most Stunning View of
The Chao Phraya River.
Riverine Place Hotel and Residence is the riverside hotel in Nonthaburi province with the most stunning views of the enchanting Chao Phraya River that are unlike any other. Comprehensive with modern amenities to cater to the needs of everyone who stays here, whether for tourism or private relaxation.
Features beautifully designed rooms with the utmost privacy. If you wish to experience the unique atmosphere of the Chao Phraya River, must choose to stay here.
Win a Once-In-A-Lifetime Escape
Share your favorite Thailand moments and win luxurious getaways to our enchanting destinations.
Specialize your day with Riverine Place Hotel & Residence's exclusive offers. Whether you're planning for a significant getaway, a family retreat, or simply a relaxation escape, every promotion is carefully selected to meet all your needs.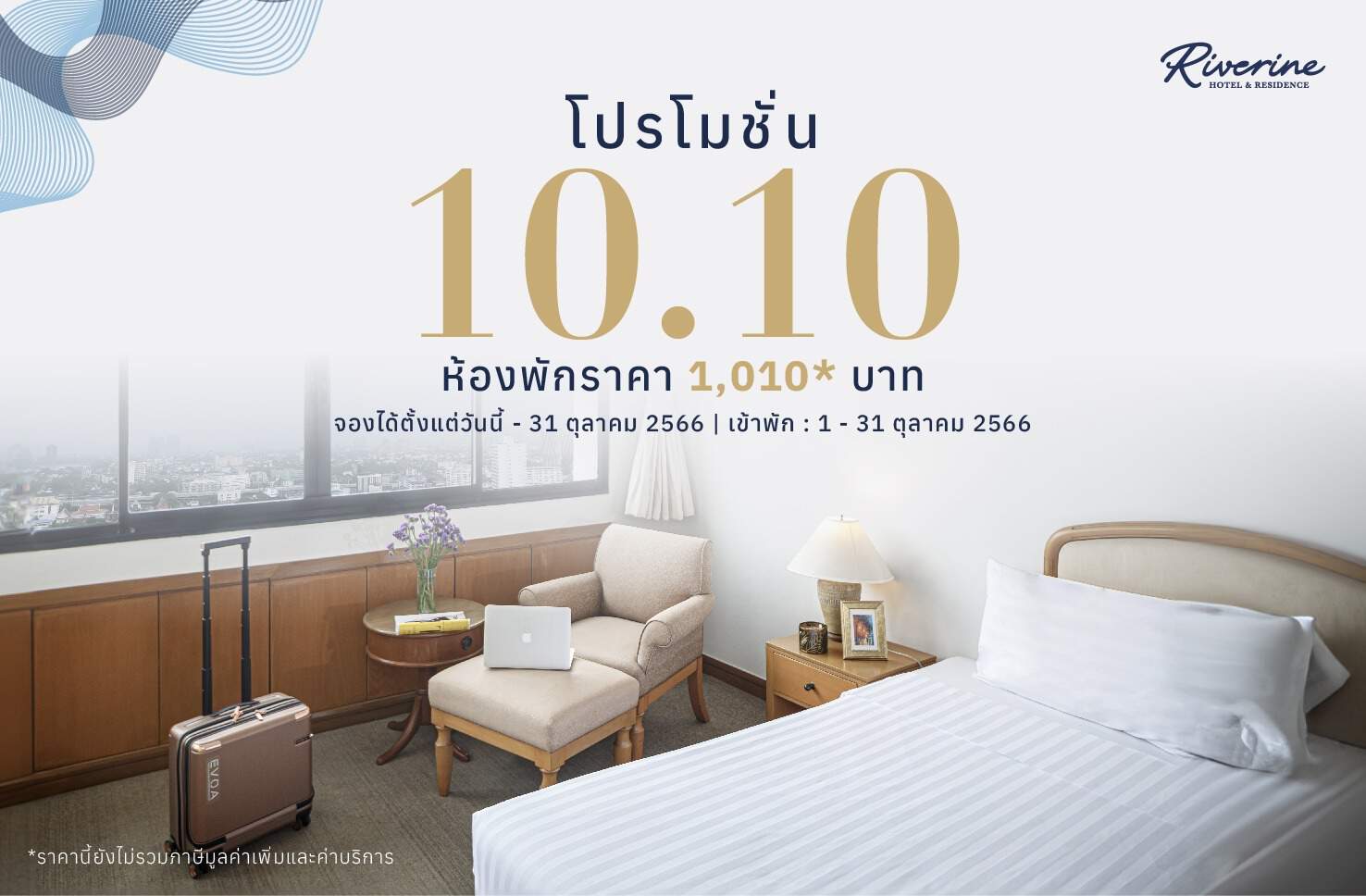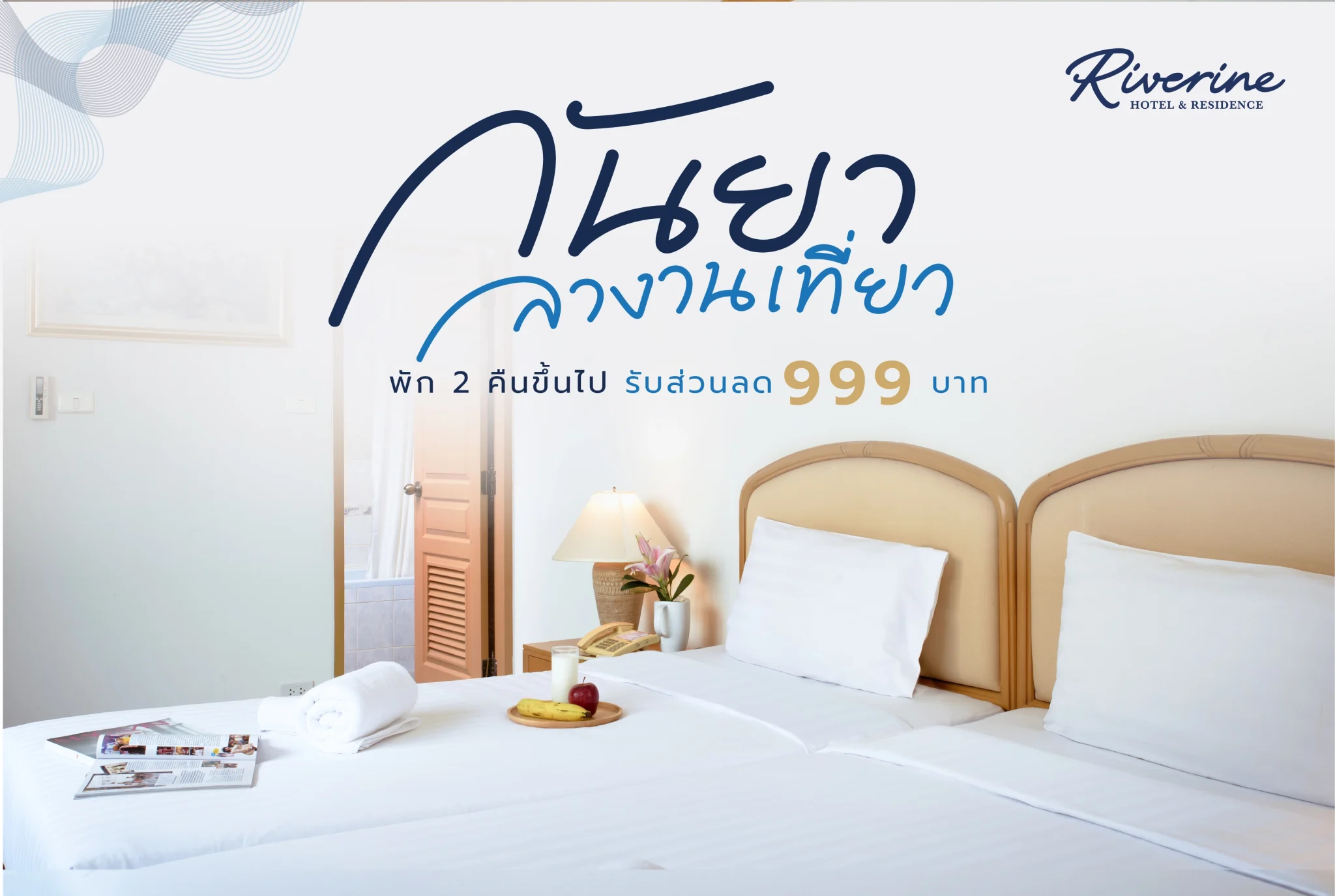 Stay 2 nights, Get 999 THB Discount
Stay More, Pay Less Package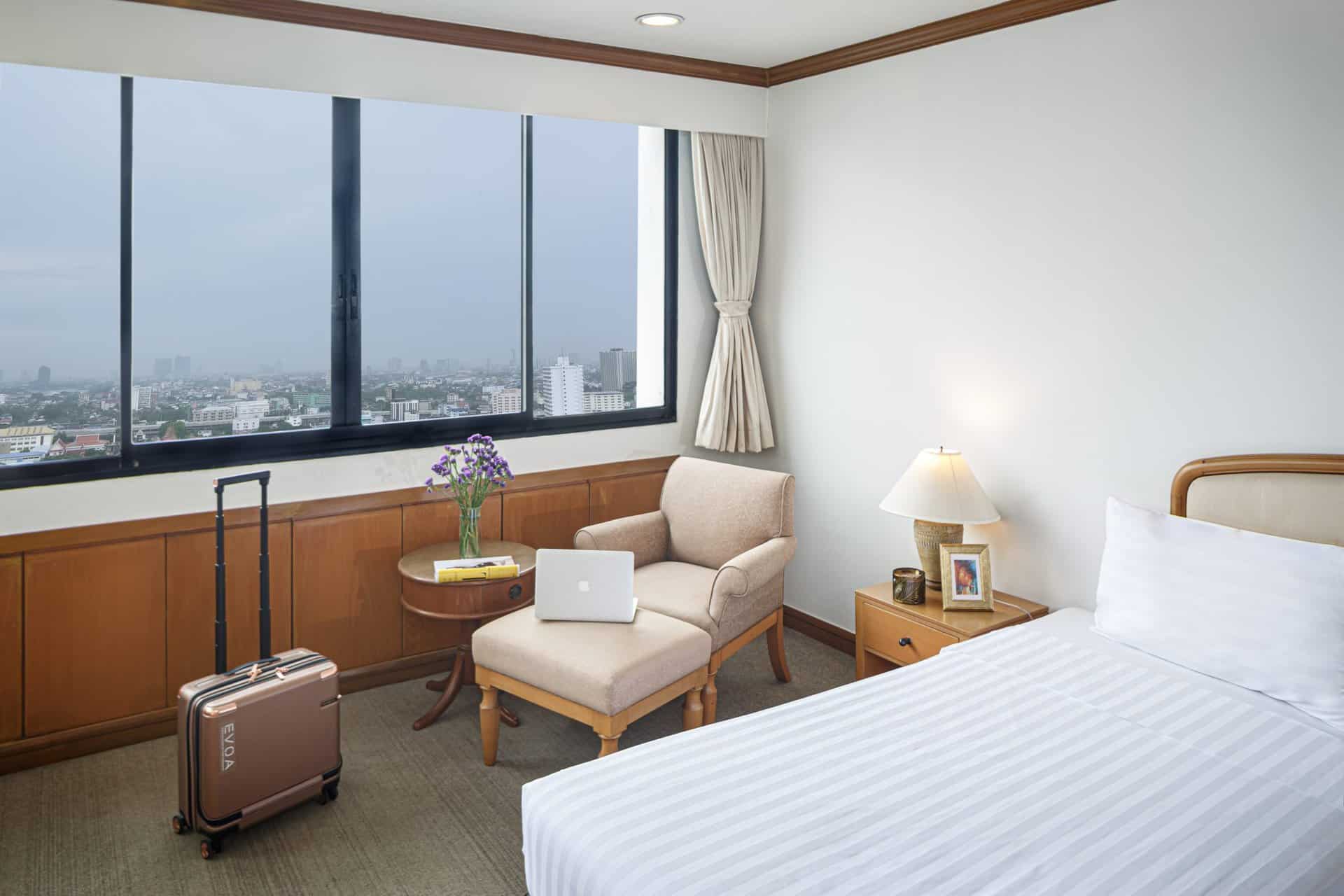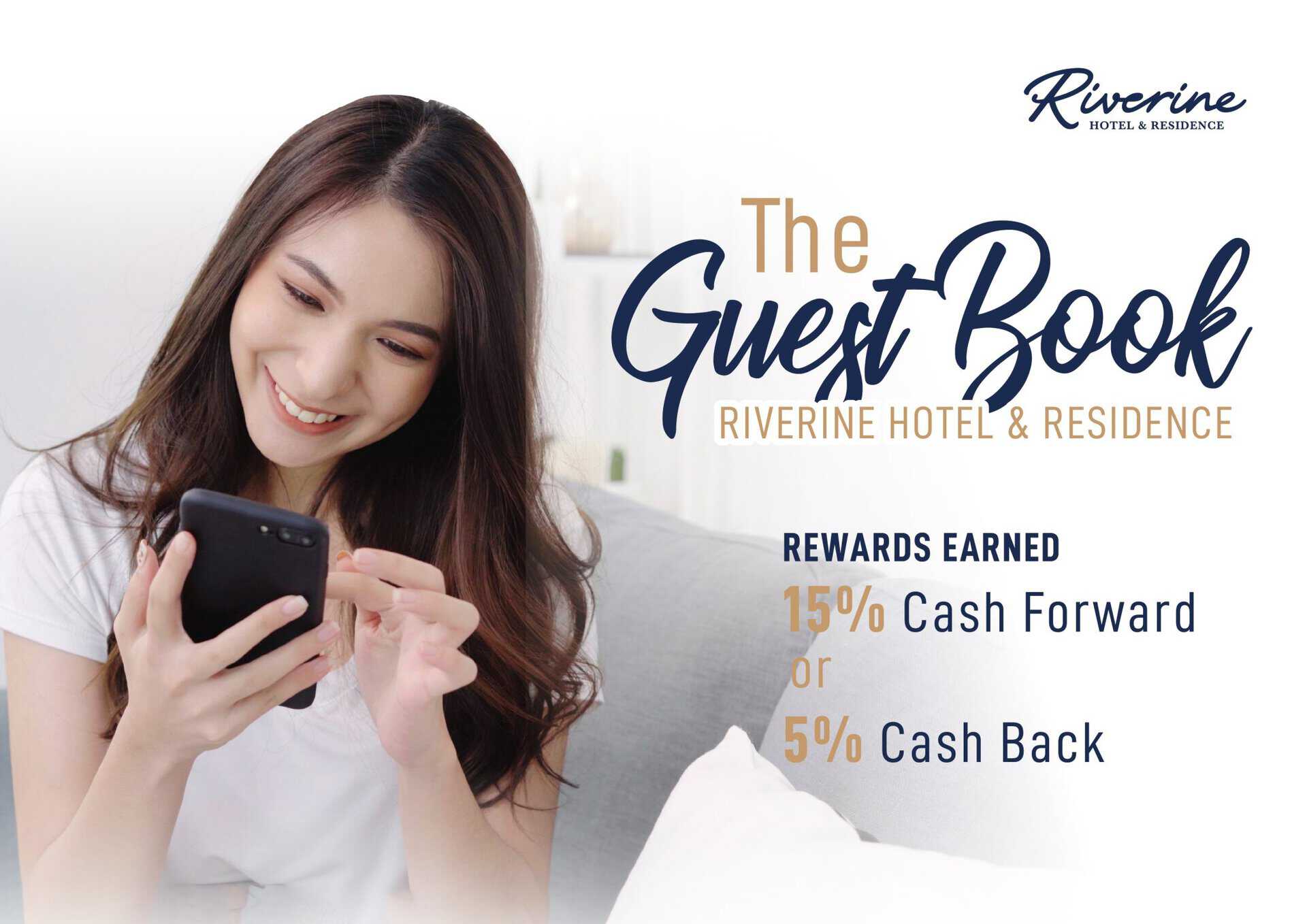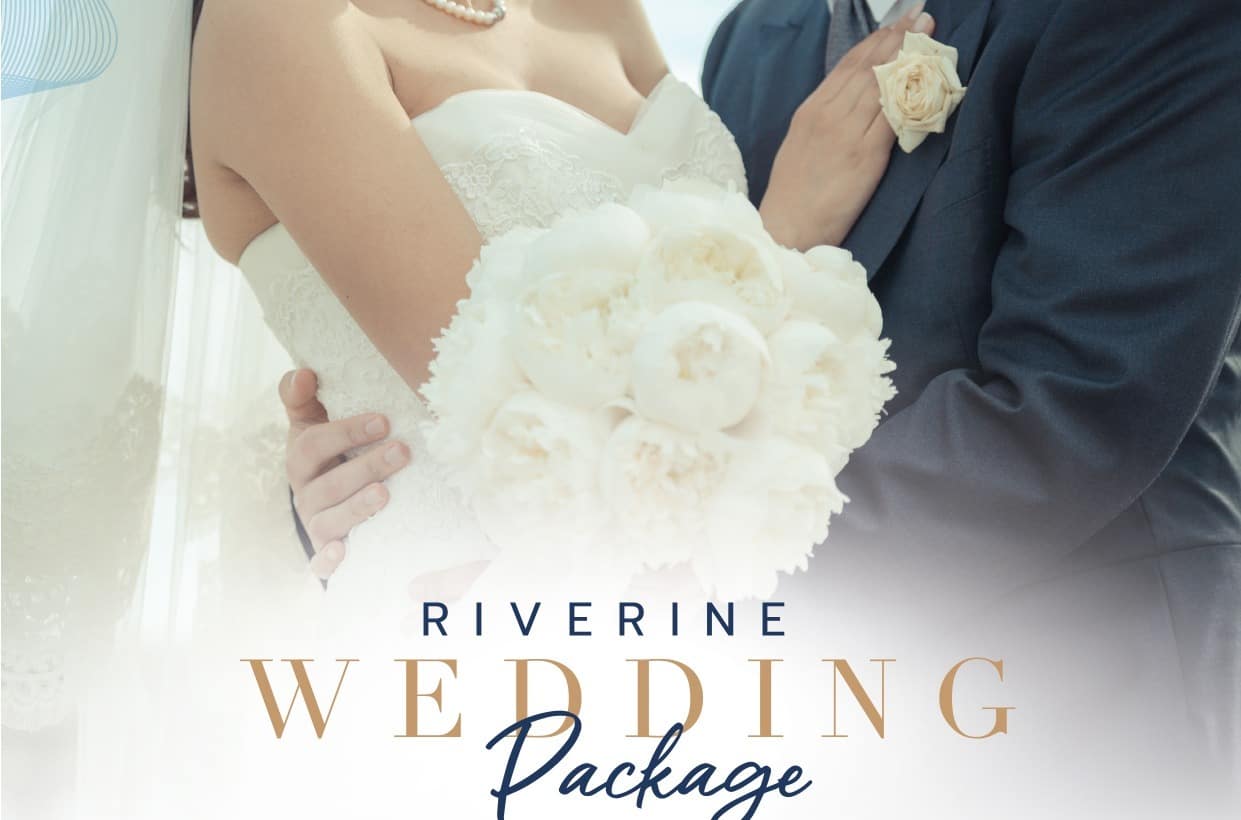 Discover news and beneficial stories in every aspect. Whether it's about travel, journeys, intriguing tourist destinations, or recommendations for activities in the vicinity. Get valuable information and insights, here.
Ready to serve both people who stay short and long-term with high-speed wireless internet service, international cuisine with a various menu selection for both lunch and dinner, a garden for relaxation, a Sports Club, and a swimming pool.
Win a Once-In-A-Lifetime Escape
Our hotel near the Chao Phraya River in Nonthaburi provides peaceful privacy and comfort along the river, but it's only a short drive from the central business district of Bangkok. With plenty of tasteful amenities and facilities, it's the perfect place to stay if you're in town for business or pleasure.
Take advantage of our spacious swimming pool, our restaurant, and our fitness center and Sports Club. The Sports Club caters to our longer-term residents and is the ideal way to stay in shape at our Nonthaburi hotel on the river.