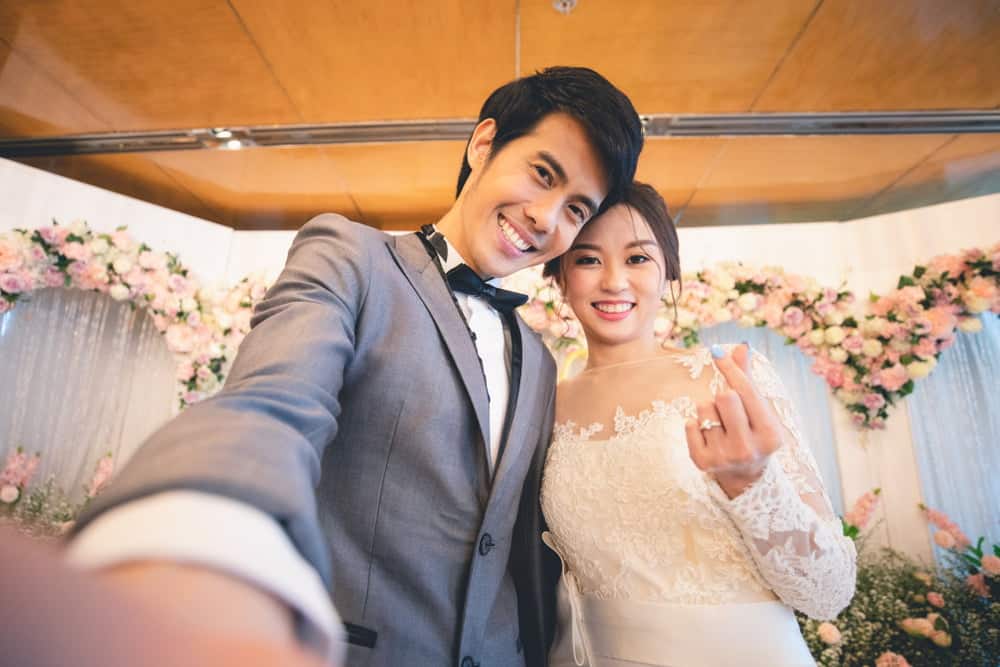 Planning a wedding is a journey filled with excitement, creativity, and a touch of stress. From the invitations to the seating arrangements, every detail matters to create the perfect celebration of your love. In this comprehensive guide, we'll take you through the step-by-step process of how to plan a wedding, while highlighting the benefits of the professional wedding services and wedding packages available at Riverine Hotel and Residence.
Invitations: Setting the Tone
Your wedding invitations are the first glimpse your guests will have of your big day. Start by choosing a theme or color scheme that reflects your personality as a couple. Whether you prefer elegant and traditional or fun and quirky, your invitations should set the tone for the event.

At Riverine Hotel and Residence, our wedding packages include expert assistance with designing and printing your invitations, ensuring that they align perfectly with your chosen theme. Professional guidance can save you time and stress, leaving you more room to enjoy the anticipation of your wedding.
Venue: The Heart of Your Celebration
Selecting the right venue is a pivotal step in planning your wedding. Your chosen location should accommodate your guest list comfortably, align with your theme, and provide the ambiance you desire.

Riverine Hotel and Residence offers a stunning riverside setting, making it an excellent choice for couples seeking a unique and romantic backdrop. With our experienced event planning team, you can customize your wedding package to make the most of this beautiful venue. From outdoor garden ceremonies to elegant indoor receptions, Riverine Hotel and Residence can cater to your preferences, simplifying the process of choosing and preparing a wedding venue.
Flowers: Adding Elegance and Beauty
Flowers play a significant role in wedding decor, adding elegance and beauty to your celebration. Begin by choosing a color scheme and floral style that complements your theme and personal taste. Whether you prefer classic roses or exotic blooms, the right flowers can transform your venue into a dreamy paradise.

Riverine Hotel and Residence offers professional floral services as part of our wedding packages. Our experienced wedding planners can assist you in selecting the perfect arrangements and bouquets to enhance the beauty of your wedding day. By delegating this task to professionals, you can trust that every petal will be in its place, leaving you to focus on your big day.
Music: Setting the Mood
Music sets the mood for your wedding and should reflect your personality as a couple. Decide whether you want a live band or a DJ, and create playlists that include your favorite songs and those that hold special meaning for you. You also want to play music that will appeal to your guests' tastes and engage them in the festivities.

Riverine Hotel and Residence offers professional entertainment services, allowing you to delegate this crucial aspect of your wedding planning. Our experienced wedding planners can find the perfect musicians and DJs, and help curate the perfect soundtrack for your celebration, ensuring that every moment is filled with the right tunes and atmosphere.
Food: A Celebratory Culinary Experience
The food you serve at your wedding is an integral part of the guest experience. Begin by deciding whether you want a buffet, a plated dinner, or something more unique, like food stations or a themed menu.
Consider your guests' dietary preferences and any cultural or regional cuisines you want to incorporate.
Riverine Hotel and Residence takes pride in its exceptional wedding catering services. With a diverse range of menus to choose from, including Thai and international cuisine, you can customize your wedding package to suit your culinary preferences. Professional chefs and catering staff ensure that your guests savor every bite, leaving you free to enjoy your meal and the company of loved ones.
Seating Arrangements: Creating Harmony
Seating arrangements can be a challenging task, as you want to ensure that guests feel comfortable and enjoy the company of those seated nearby. Start by creating a guest list and organizing it into tables. Consider seating guests with common interests or relationships close to each other.

Riverine Hotel and Residence's event planning team can assist in creating seating arrangements that promote harmony and a great guest experience. They are well-versed in optimizing the venue's layout to accommodate your guests comfortably while ensuring that every table enjoys a picturesque view of the Chao Phraya River.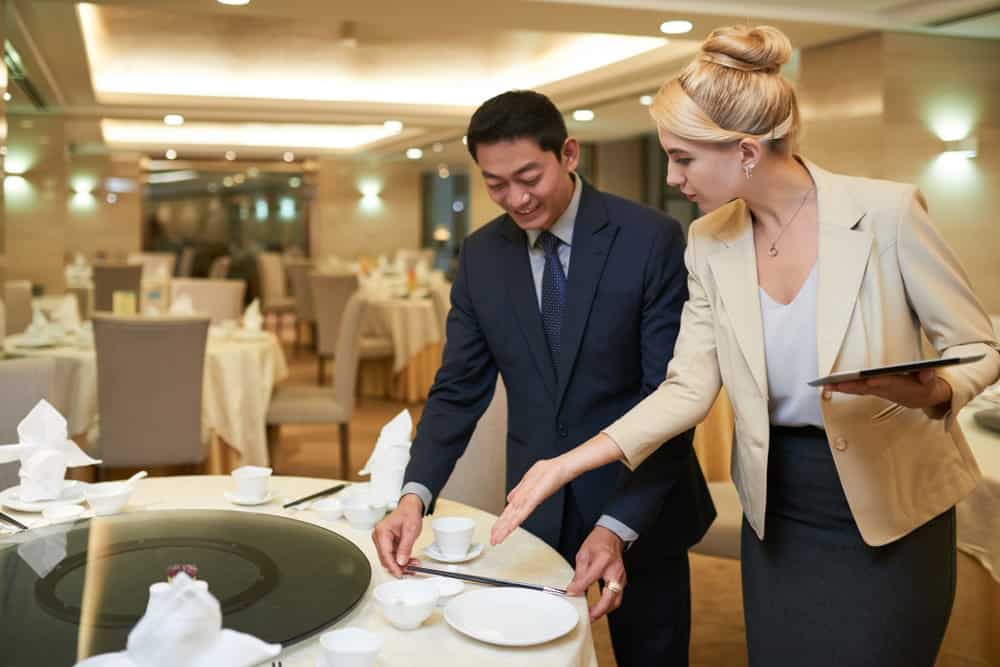 Delegate and Enjoy Your Day
While planning a wedding involves numerous details, it's important to remember that some aspects can be delegated to professionals, allowing you to savor the joy of your big day. By choosing a wedding hotel like Riverine Hotel and Residence, you gain access to expert event planners, food and beverage managers, and chefs who will work diligently to make your wedding a memorable experience.

With our comprehensive wedding packages, Riverine Hotel and Residence simplifies the process of preparing a wedding. You can trust that every detail will be executed flawlessly, leaving you free to celebrate your love with friends and family.

Planning a wedding can be both exhilarating and overwhelming, but with careful consideration, professional assistance, and the right venue, you can create the wedding of your dreams. Riverine Hotel and Residence, with its picturesque riverside location and expert services, offers an ideal setting for couples looking to make their wedding day truly special. With the help of experienced professionals, you can enjoy every moment of your celebration and create lasting memories. Get in touch with us to learn more about our wedding packages.